Triple P Online Program​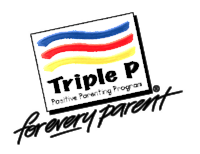 $100 per person/ 8 weeks for   |  Triple P  |  (ages 2-10yrs old)
$100 per person/ 8 weeks for  |  Teen Triple P  |  (ages 12-18yrs old)
Triple P Online is a fun and easy-to-use online parenting program consisting of eight modules.
Log in whenever and wherever it suits you. Simple!
Raising kids can be tough. You'd love some advice you can trust, but don't really want to go to a parenting class. Perhaps you're too busy. Or maybe the times don't suit. Sounds like Triple P Online could be perfect for you! How does Triple P Online work? The eight modules are a lively mix of video clips, worksheets and activities. They only take around 30 minutes each. Plus you can choose to sign up to receive podcasts, emails and text reminders. How does it work for me? Triple P Online is really easy and fun to use. You get a personal password and choose when and where you log on. Triple P's Professor Matt Sanders appears as your virtual practitioner, to guide you through the mix of video clips.
Great for parents on the go! This class includes the assignment of an experienced educator.
For more information or to sign up please call (707) 585-6108 ext. 1240.
---
Current Triple P Classes
For interest in a Triple P Seminar presentation in the community, we have several topics for various ages. Please reach trinellm@calparents.org to learn more about these special presentations.
If you are interested in the next session of Triple P classes, click here to visit our parenting class schedule.