Careers
As one of the North Bay Business Journal's Best Places to Work, CPI is a great place to build your skill set and advance your career in social work, child welfare, and mental health services. 
When you work for the North Bay's leading nonprofit on parenting and children's mental health, balancing work and family doesn't feel like a solo act.  At Child Parent Institute, we value the health and well-being of our staff, which is why we provide a generous benefits package and every employee has access to free parenting classes.   Many of our positions allow for flexible work schedules. We believe in supporting our team's professional development goals and many of our entry-level positions offer opportunities for advancement. If you're passionate about helping families, browse our openings or upload your resume and tell us your interests.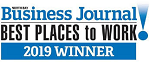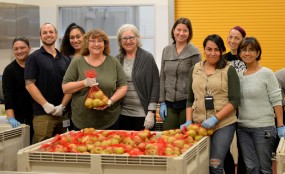 CPI Service Day 2018
---
Current Job Openings
This is a part-time (20 hrs/wk) or full-time (30 hrs/wk) position providing individual, family, and group behavioral health services to clients in our Child and Family Counseling Clinic.

This is a full-time (30-40 hrs/wk), benefits eligible position. Parent Mentors are parents who have first-hand experience with the Child Welfare and Juvenile Dependency Court systems, and who have exhibited exceptional qualities in their own efforts to develop viable permanency plans for their children.

Child Care Provider - Fridays Only

This is a reduced part-time position for 2 hrs/wk. An experienced child care provider is needed to assist with supervision of children for one of our off-site parenting classes held weekly on Fridays from 5:45pm-7:45pm.
Volunteer Positions
Clinic Waiting Room Host

Our Children and Family Counseling clinic is seeking volunteers to greet families and supervise children in the waiting room while their parents speak with our Therapists. The ideal candidate exudes warmth and feels at ease engaging children with toys, games, and books. Volunteers are needed between 12pm-6pm on Mondays and between 9am-2pm on Wednesdays and Fridays.