Careers
As one of the North Bay Business Journal's Best Places to Work, CPI is a great place to build your skill set and advance your career in social work, child welfare, mental health, and trauma-informed educational services. 
When you work for the North Bay's leading nonprofit on parenting and children's mental health, balancing work and family doesn't feel like a solo act.  At Child Parent Institute, we value the health and well-being of our staff, which is why we provide a generous benefits package and every employee has access to free parenting classes.  
Many of our positions allow for flexible work schedules. We believe in supporting our team's professional development goals and many of our entry-level positions offer opportunities for advancement. If you're passionate about helping families, browse our openings or upload your resume and tell us your interests.
---
Working Remotely
We're working from home and staying safe!  The health and safety of our clients, our staff, and their families is our top priority.  Since our county entered a "shelter in place" mode in response to the coronavirus, CPI has made the shift to offering classes, therapy sessions, trainings, visits, and school online.  We've learned to use new technology to stay connected with each other as well.  We know that our community needs us, and we are here to serve.
---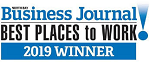 Current Job Openings
This position provides individual and group therapy services to students in grades 5-12 for our nonpublic school, New Directions, via telehealth. A home office space, computer with webcam, and high-speed internet connection is required. This is a full-time, school-year position with full benefits.

Bilingual Parent Educators provide parenting support to English and Spanish speaking families based on the Triple P (Positive Parenting Program) curriculum via phone and video calls. A home office space is required. An iPad with webcam and data plan is provided. This is a full-time position with full benefits. Clients can be scheduled flexibly during day/evening/weekend hours.

Our school-based therapists provide Tier 3 individual therapy to middle/high school aged youth and see clients in our Child & Family Counseling Clinic. This is a full-time position with full benefits.
Volunteer Positions
Due to the COVID19 pandemic, we are not currently seeking volunteers. If you would like to be considered for a volunteer position in the future, please send an email to humanresources@calparents.org.