Support for Children from Birth to age Five and their Caregivers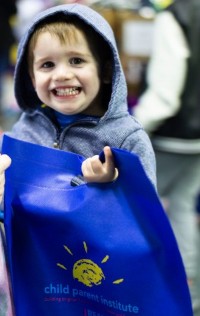 Parents of infants and children aged 0-5 years are often concerned as to whether a child's behavior is atypical or age-appropriate. CPI's multidisciplinary team includes mental health professionals trained in Early Childhood Mental Health (ECMH). We are experienced in providing developmentally informed, specialty services to this young population. We employ clinical staff who have trained as part of the Infant Parent Mental Health Postgraduate Certificate Program offered through UMass, Boston and through other early childhood educational programs. Our clinical staff participate in ongoing training and consultation in working with infants, preschoolers, families, and parent-child dyads. Assessment, treatment, consultation, training, and parenting support using evidence based modalities such as Triple P (Positive Parenting Program) and Mothers and Babies Program is available through both our children's counseling and parent education departments.
To schedule an appointment or learn more about our Early Childhood Mental Health (ECMH) services, please call (707) 585-6108 x1100.