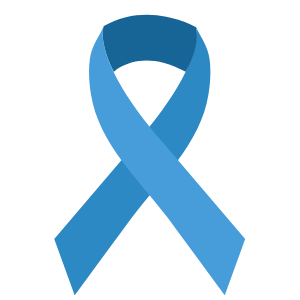 April is Child Abuse Prevention Month
In the spring of 1989, a grandmother from Virginia began the blue ribbon campaign as a tribute to her grandson, a three-year old who died at the hands of his mother's abusive boyfriend. Since that time, concerned citizens all over the country have worn blue as a symbol of the need to prevent child abuse and neglect in the month of April.
Last year there were 4,439 reports of child abuse made in Sonoma County. Of those reports, 459 cases of child abuse were substantiated — over 1 child per day becoming a confirmed victim of abuse and neglect.
Our mission at the Child Parent Institute is to end child abuse and strengthen the health of children, parents, and families. We use April, National Child Abuse Prevention Month, to advocate and bring awareness to the issues of child abuse in our community.
Below are different ways to show your support this April!
---
Join CPI this April
This year is unique in that we will exclusively host Child Abuse Prevention Month events and campaigns online to ensure the health and safety of our children and families. Together we can amplify our messaging through social media and our network of supporters.
We know you are passionate about the health of our children and community and we hope to see you virtually this April.
Wear Blue

On Friday April 2, join us for #WearBlue4Kids Day. When we all wear blue, we highlight the important role we all play in being a positive connection for Sonoma County's children and families.

Post a photo of you and your colleagues, friends or family wearing blue and what prevention means to you!

13th Annual Blue Ribbon Event

On April 22nd we are hosting our 13th Annual Blue Ribbon Event, Rediscovering the Beauty Within, presented by Sasha Joseph Neulinger, bringing awareness to the issues of child abuse in our county.

Join us in our efforts to ensure that every child in our community is safe and loved.


Register Today.

Pass The Pinwheel

For #PassThePinwheel, For #PassThePinwheel, post a photo or photos throughout April of you and your colleagues, friends or family with pinwheels and a brief explanation of what they mean (the national symbol of child abuse prevention).

Challenge others to plant pinwheels, too!


Share your pic on Instagram!
---
Create Awareness
Spread the word about child abuse prevention and show your support by using the Blue Ribbon tools below.
Update your FaceBook frame for the month of April and let your friends and family know that you #SupportSonomaCountyKids!

Download a coloring sheet to do with your families to help talk about the importance of child abuse prevention and awareness.
---