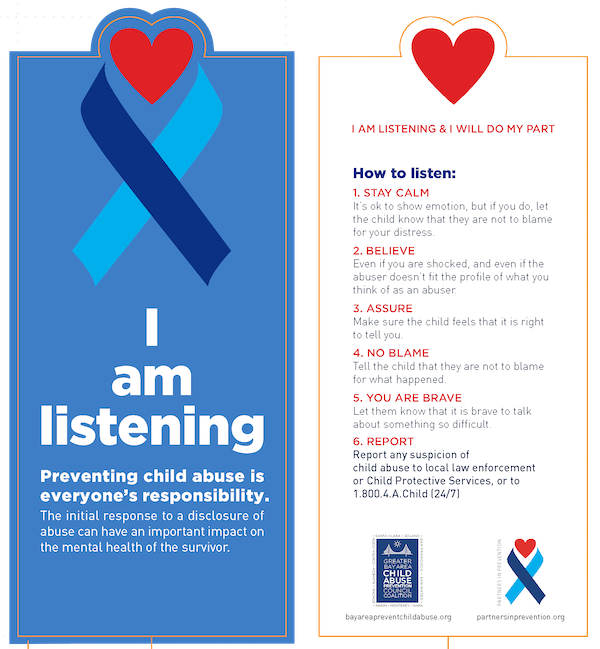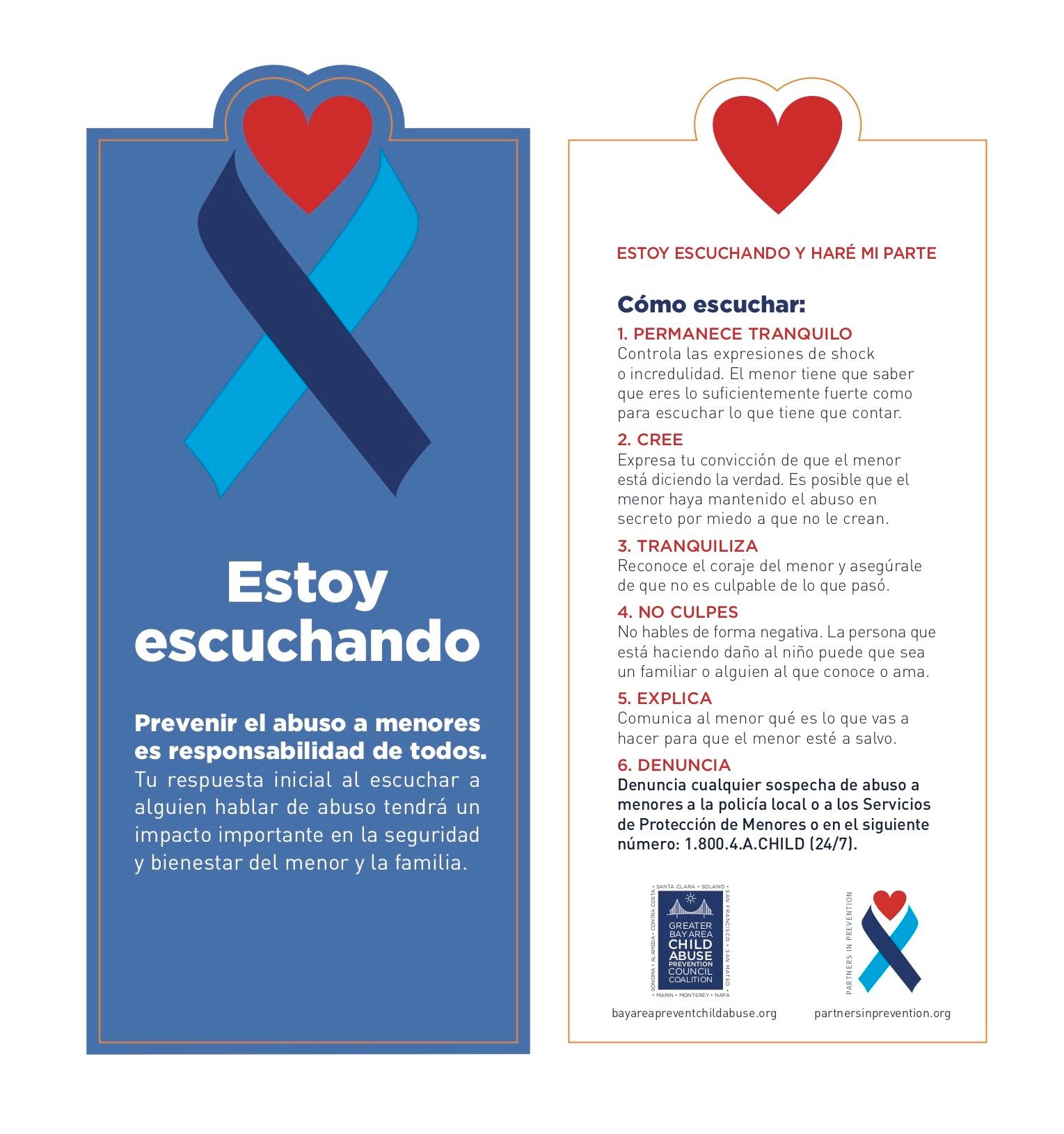 For over 30 years Child Abuse Prevention Councils have led the way in the effort to prevent child abuse and neglect in every county in California.
The Greater Bay Area Child Abuse Prevention Council Coalition represents ten counties coordinating resources, advocating for public policy, producing conferences, and sharing best practices.
---
---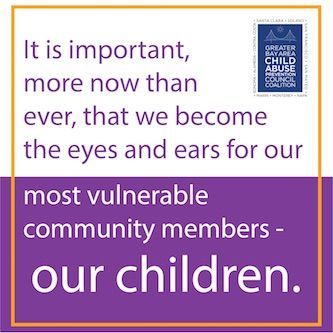 The dramatically increased degree of isolation and disconnection created by the pandemic creates increased risk for already stressed and vulnerable families. Stay aware and report any suspicion of child abuse or domestic violence to law enforcement or child protective services.
Only weeks ago a US Supreme Court ruling made it possible for the current administration to move forward with a restriction on public charge, the term used to refer to the necessary social services that may be accessed by immigrant families actively applying for permanent status, such as food, housing and medical care.
This restriction unduly targets new immigrants, creating greater risk factors such as homelessness, poor health and unsafe living conditions. All these factors significantly increase the risk of child abuse, neglect and poor child safety. This restriction will ensure crushing poverty, poor nutrition, poor health and increased homelessness among an already struggling population. It will also serve to erode the trust that is needed between families and social service providers.
Social workers, community organizations and schools have worked for many years to create a fabric of support services to assist the most vulnerable families among us. We believe it is important to understand the need to assist families at such a crucial time in their lives. 
We call upon members of the public to learn more about the impact of this decision on children, and to support child abuse prevention councils and other organizations working to create systems that support children and families and keep them safe. 
---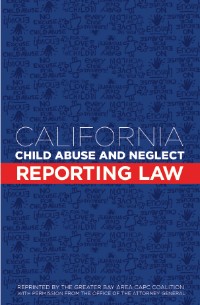 California Child Abuse and Neglect Reporting Laws
It is important for mandated reporters to keep updated on periodic amendments to the law. Visit California Legislative Information for updated information on the law and any other code section referenced in this material.
The California Child Abuse and Neglect Reporting Law is currently found in Penal Code (P.C.) Sections 11164 - 11174.3. This pamphlet contains only a partial description of the law. Mandated reporters should become familiar with the detailed requirements as they are set forth in the Penal Code.
Mandated Reporter pamphlet in Spanish.
---