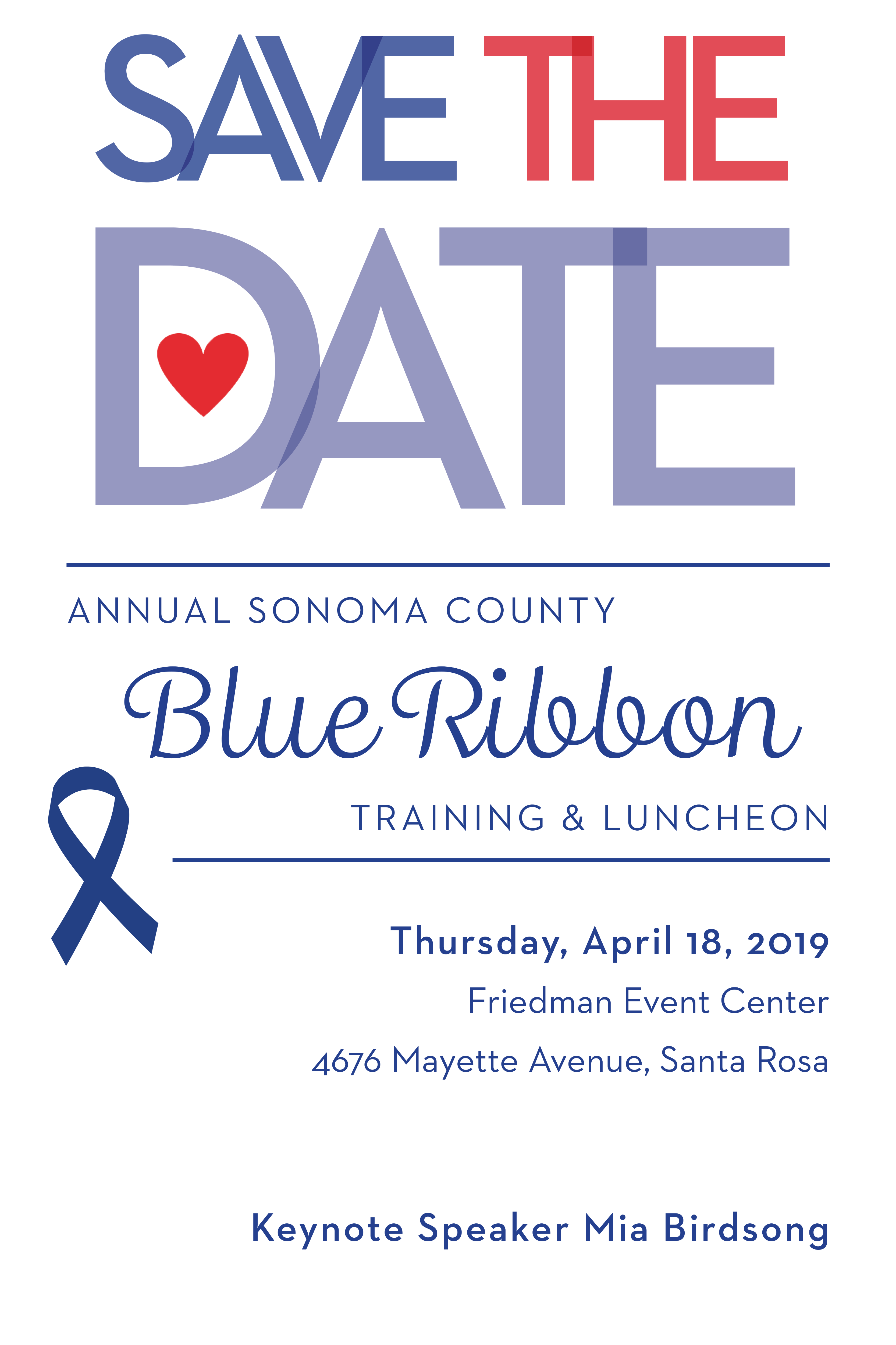 ---
Blue Ribbon Training & Luncheon
Join us this April
Together we can make every child safe, every community aware.
We believe that every child has a right to a safe childhood free of violence. We are taking a stand to make that a reality, and we invite you this April - Child Abuse Prevention Month - to stand with us.
When: Thursday, April 18, 2019
Where: Friedman Event Center, 4676 Mayette Avenue, Santa Rosa, CA 95405
Speaker: Mia Birdsong
Registration is now open.
Contact Information
Robin Bowen
(707) 585-6108 x1101
---
---