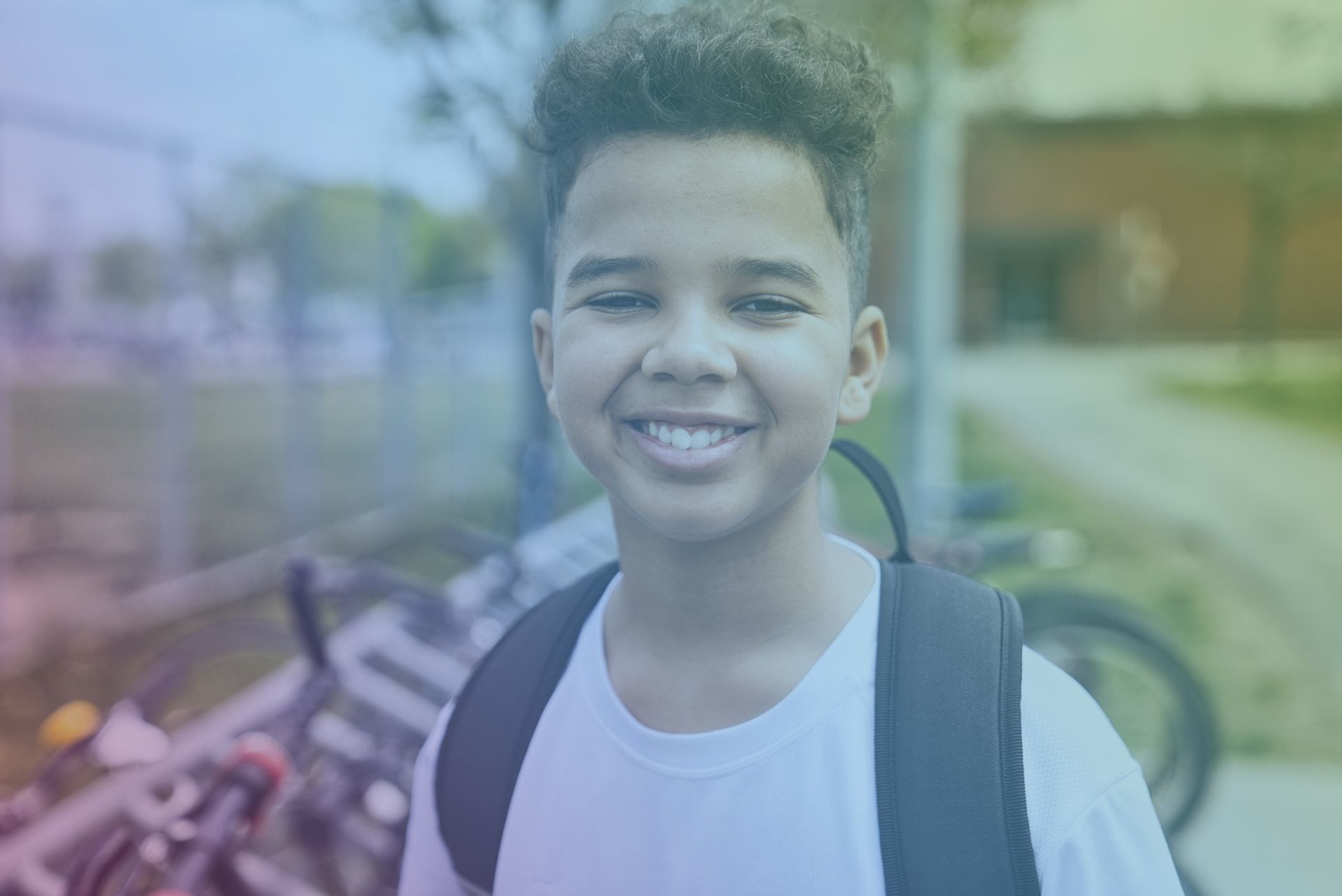 The new school year is here, along with a bundle of messy, complicated feelings. 
Many kids (and their exhausted parents) are excited about returning to in-person learning, but the recent increase in COVID cases has also renewed worries about the risk of exposure and infection. Many people are burned out from the emotional roller coaster of the past year and a half, and the ride isn't over yet. So as we settle into the new school year, let's remember to care for both the physical and emotional well-being of our children, ourselves, and school staff.
---
---
Dear CPI,
School just started and it's been rough for my kids in kindergarten, 3rd, and 5th grades. They're excited to be with their friends, but it's also been hard for them. We've had several big meltdowns already, and it's like a domino effect. When one of the kids starts to fall apart, the other two start to whine, complain, or bicker. It's non-stop. My partner and I are so exhausted it's hard to be patient with them. Help!
Lukas
---
Dear Lukas,
There are several positive parenting strategies that could be helpful in this situation. Here are a few tips to try:
Normalize the big emotions. Many kids experience a mix of emotions at the beginning of the school year – happy, excited, confident, worried, nervous, overwhelmed, and more. Kids' emotions may be heightened this year as they return to in-person classes after over a year of remote learning, amid ongoing concerns about COVID. Kids are adjusting to new school routines and expectations, while also trying to navigate friendships and the "social rules" at school. This can be stressful for a variety of reasons.
Some kids may be eager for in-person interactions but can still experience difficulties, especially if they're going to a different school than before the pandemic or they've had minimal contact with peers. Other kids may have experienced less social anxiety or appreciated having more flexibility during remote learning, and they can find it difficult to be around many people again in busy, over-stimulating environments. And some kids might not have any concerns about in-person school, but the sudden increase in social interactions can still leave them emotionally drained.
Go back to the basics. Sometimes, kids just need time and space to feel their emotions and settle into their routines and relationships. Adults can help by going back to the basics of positive parenting: spend quality time together, talk with each other, and give affection and attention. Give each child your full, focused attention for brief but frequent amounts of quality time. Talk with them before and after school, during meals, and at bedtime. These could be casual conversations about things they're interested in, check-ins about their feelings and experiences, or something in between. Listen to any concerns or feelings they share, and acknowledge what they're experiencing —"That sounds really hard," or, "It's ok to feel that way." Give affection and attention to reassure them you care for and support them. During calm moments, teach them techniques like deep breathing, yoga, or coping statements (affirmations) so they can use these tools whenever they feel strong emotions.
Help kids problem-solve. If your kids share a concern, resist the urge to solve it for them. Instead, ask what they think could help and if they have ideas about what to do. If they want your assistance, help them define "the problem" – e.g., they don't understand what their teacher is covering, or they're having difficulty making friends. Have them brainstorm several ideas of what they could do and help them think through the pros and cons of each option. Encourage them to pick one idea to try, then ask questions, like "What could you do first?", "What would you say?", or "When could you try that?" to help them develop a concrete plan. Have them try their plan, then check in periodically to see what worked well, what could have gone better, and if they want to try another idea. This process helps kids develop problem-solving skills they can use in any situation throughout life.
FINAL THOUGHTS: As you support your children's emotional health, remember to take care of your own physical, mental, and emotional well-being. Do something that helps you rest, recharge, and be a calm, patient, and positive parent.
---
CPI's monthly parenting article provides tips for families raising children, based on the world-renowned Triple P – Positive Parenting Program, available in Sonoma County at CPI. If you have a question or idea for a future column, please email rociom@calparents.org. This article is created by Nicole Young, the mother of two children, ages 17 and 21, who also manages Santa Cruz County's Triple P - Positive Parenting Program. Scientifically proven, Triple P is available locally through the Child Parent Institute. Our classes are listed at calparents.org/classes.