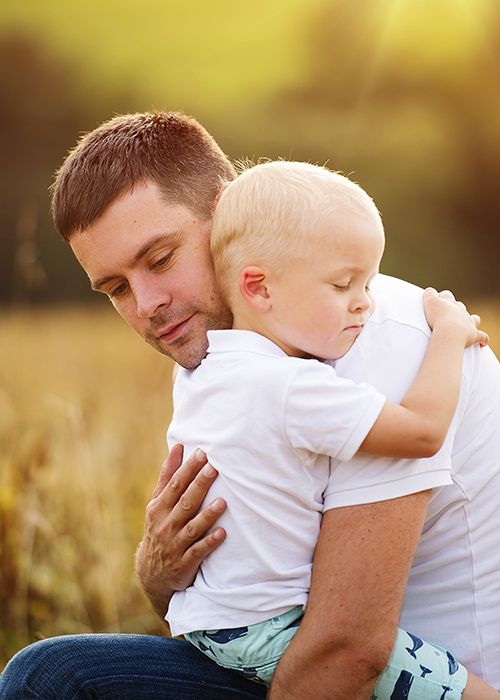 As the one-year anniversary of the fires approaches, the following are some ideas for nurturing and guiding children who have experienced fire-related loss:

As with any adverse experience, it is healthy to openly invite our children to communicate their thoughts and feelings about the fires, and to provide them with various outlets for doing so.  Some parents who lost their homes are creating a family activity or ritual to commemorate the anniversary of the fires. For example, some families are gathering at the site of their homes, or elsewhere, to read letters or poems that each family member has written, addressed to the home that they lost.  Others are writing a letter or poem addressed to the fire itself and expressing things like how the fire changed their lives, how they have healed and grown over the past year, and what they have learned from the experience.  Some children, as well as adults, are choosing to commemorate their lost home through art work, music, or dance.  Any form of expression can be tremendously healing.

A year ago, it would have seemed almost obscene to look for a "silver lining" in all this, and yet now, a year out, some people are able to identify and reflect upon unanticipated positives that have emerged. This can include new friendships, new attitudes, closer family ties, and a deep appreciation and empathy for people all over the world who experience disasters. However, some people continue to find it difficult to extract anything positive from what happened, and that's okay too.  It's important to respect that each of us will have a different way of recovering, and will do so at a different pace.

Continue to "keep the door open" for your children to talk about the fires. You can model this by periodically sharing your own thoughts and feelings about what happened. But also strive for balance and maintain an awareness of how often you bring up the topic.  Follow your children's lead.  If they have questions about the fire or its aftermath, do your best to answer honestly and accurately, at an age-appropriate level.  Correct any myths or misconceptions.

Try to spend 1-on-1 time with each child. It is always a good idea to make individual alone time with each of your children as part of your regular routine, but it is especially important during this challenging time.  
Work toward reestablishing routines, as this increases a sense of stability.

Kids benefit from doing chores. It can be easy to feel guilty about making kids do chores when they've been through so much, but age-appropriate chores are actually good for them and cultivate responsibility, independence, and a positive work ethic.  Contributing to their new household, whether it's long-term or temporary housing, can be an integral step on their road to recovery. There are many websites available with chore suggestions for different age groups.  

If your children have experienced some setbacks (academically, behaviorally, or emotionally) from the fires, it can help them if you recognize and praise improvement.

Inform your children about normal reactions that many others are experiencing, so that they can see that their own thoughts, feelings, and behaviors are a natural part of recovery.  Normal symptoms include trouble focusing, distractibility, muddle-headedness, anger, sadness, trouble sleeping, headaches, stomachaches, lethargy, decreased appetite, decreased motivation, flashbacks, triggers (such as feeling a surge of stress at the sound of a siren or helicopter), and nightmares.  

Some people have been having a hard time talking about the fires with friends who did not lose their homes.  If this is the case for your child, see if you can help them to find contexts to talk with others who have experienced a similar loss.

Help your children to build upon strengths that they already had before the fires. 

Limit exposure to media images of the fires. This will be especially challenging in the upcoming week, but try.

Inform your children about concrete improvements to our community's infrastructure that have occurred over the past year, that have paved the way for a more efficient and effective response, should anything like this ever happen again.  

Have a family safety plan. Be sure you are signed up for emergency alerts. Have a small, easily portable "go" bag that includes non-perishable food, some cash, spare eyeglasses, swiss army knife, water, flashlight, small radio with batteries, a couple of changes of clothes, spare phone charger, essential toiletries and medications, first aid supplies, and N95 masks.  Include copies of your important documents. Make sure everyone in the family knows where this "go" bag is. Keep a list of other important things to pack if you need to evacuate. Identify more than one evacuation route. It's also good to create password-protected digital copies of your important documents.

Pay attention to how the fire might have impacted relationships within your family. Sometimes we focus so much on our children that we can forget to nurture our relationship with our spouse or partner. Some couples have been disagreeing about the logistics of rebuilding, or whether to rebuild at all.  Try to be patient and civil with each other. Just like our children, adults also have their own trajectory for recovery, and patience can go a long way toward reducing tensions.
Where to Find Support

CPI continues to offer Parenting Through Recovery from North Bay Fires.  These groups are offered on a drop-in basis, and no pre-registration is necessary.  In a supportive environment with others who have lost their homes, the group provides a forum for parents to process their own experiences and to share insights about guiding their children as they recover from the fires. These groups are free of charge and will be meeting on the following upcoming Fridays at 9:00 AM at CPI:  10/12, 10/26, 11/9, 11/30, and 12/14.

We have added an additional session of this group on Monday, October 8 at CPI at 9 AM, for any parents who have experienced fire-related loss to simply come and be with each other in a supportive environment on the anniversary of the fire.  Refreshments will be served.

Continue to keep an eye on your children's (and your own) symptoms, and seek help if these symptoms don't improve, or if the symptoms are causing significant distress or impaired functioning.

If you'd like information about counseling or other fire recovery related services, you can call the NAMI referral line at: (866) 960-6264.  You can also go to the Redwood Empire MFT website for a list of therapists who are offering 3-5 free sessions: http://recamft.org/freecounseling.