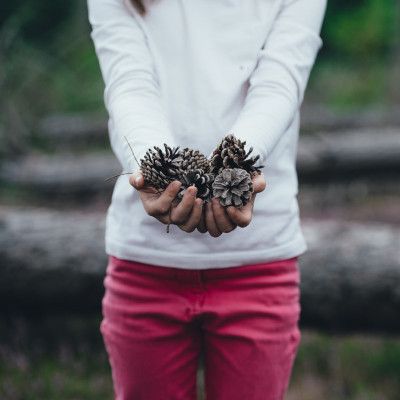 Holidays can be a mixed bag full of love, laughter, joy, stress, anxiety, and full-blown tantrums. And I'm just talking about the adults. Expectations about gifts, traditions and spending time together can make the holidays challenging and overwhelming for many families, even when relationships are harmonious. When relationships between immediate, extended, separated, or blended family members are strained, it requires extra effort to communicate effectively so that children remember the holidays as a special time with family and loved ones.
This monthly column provides tips and a helpful road map for anyone who is raising children, based on the world-renowned Triple P - Positive Parenting Program, available to families in Sonoma County. If you have a question or idea for a future column, please email me at graceh@calparents.org.
Dear Child Parent Institute,
I've been with my partner over two years, and we plan to get married. We each have kids from previous marriages (between ages 4 – 12) and want to start celebrating holidays as a blended family. I'm nervous about how my kids will react. On top of that, my partner wants to buy my kids expensive presents (video game system, tablets). I told him it's too much and will make my ex-husband angry because he can't afford to buy those kinds of gifts. My partner was hurt, and now I'm worried our first holiday season with our kids will be a disaster. What should I do?
- Stefan
Dear Stefan,
It's great you're asking this question now, while you still have time to plan ahead. Creating new experiences and memories with your blended family can be both exciting and stressful, especially during the holidays. Here are a few tips to try:
Talk with your partner about your mutual goals and hopes for the holidays. Try to find a time when you won't be interrupted or rushed so that you're both able to stay calm, present and supportive. Take turns describing your hopes for this first holiday season as a blended family. Talk about the traditions in your respective families that are important to continue, as well as the new holiday traditions that you want to create together. Listen to each other and find common ground so that you're confident you're working as a team.
Talk with your children about their hopes for the holidays. Ask them what they're looking forward to and if they're wondering or worrying about anything. If your children have a close relationship with their father, they might worry they're being disloyal if they enjoy spending time with your partner and his children. If you think this is the case, ask for their ideas about how to make the holidays special with their father. Reassure them they don't have to choose between loving their father and forming relationships with new family members.
Communicate with your former spouse about holiday plans. If you already have an agreement about the children's holiday schedule, then it's probably best to stick with it, even if it means your children will be apart from your blended family on the actual holiday. If you haven't set a schedule yet, ask your former spouse what his plans are and how flexible he's willing to be. Listen to him and then share your thoughts on the same issues. This is a way to show your ex-partner that you acknowledge the important role he plays in your children's lives and their holiday memories with him. This can help reduce any concerns he might have that another person is trying to take over his role as a parent.
Be prepared to be flexible. Even if you've done your best to create plans that accommodate everyone's wishes, it's best to expect the unexpected. Plans might need to change because someone got sick, a family member stopped by unexpectedly, or the children decided they didn't like the idea of being part of a blended family after all. If your ideal holiday celebration doesn't occur as planned, take a few deep breaths and identify options for a new plan. If you start the holiday season believing you need to be flexible, you're more likely to bounce back from disappointing or frustrating events instead of letting them ruin your holiday.
FINAL THOUGHTS: Holiday celebrations are both joyful and stressful for all types of families. Take steps to minimize stress and conflict between family members so that your children have holiday memories filled with love, peace, laughter, thankfulness and kindness. This is a priceless gift for your children that they will pass on to their children someday.
This article is created by Nicole Young, the mother of two children, ages 14 and 17, who also manages Santa Cruz County's Triple P - Positive Parenting Program. Scientifically proven, Triple P is available locally through the Child Parent Institute. Our classes are listed at calparents.org.
You can create your own parenting class - call 707.585.6108 and ask to schedule an individual consultation with an experiences, trained parent educator.
Sincerely,
Child Parent Institute